BRITISH SOAP AWARDS RED CARPET 2012
The British soap awards took place yesterday and will be shown this Wednesday. I have seen the pictures and im going to talk about some of the outfits that I like.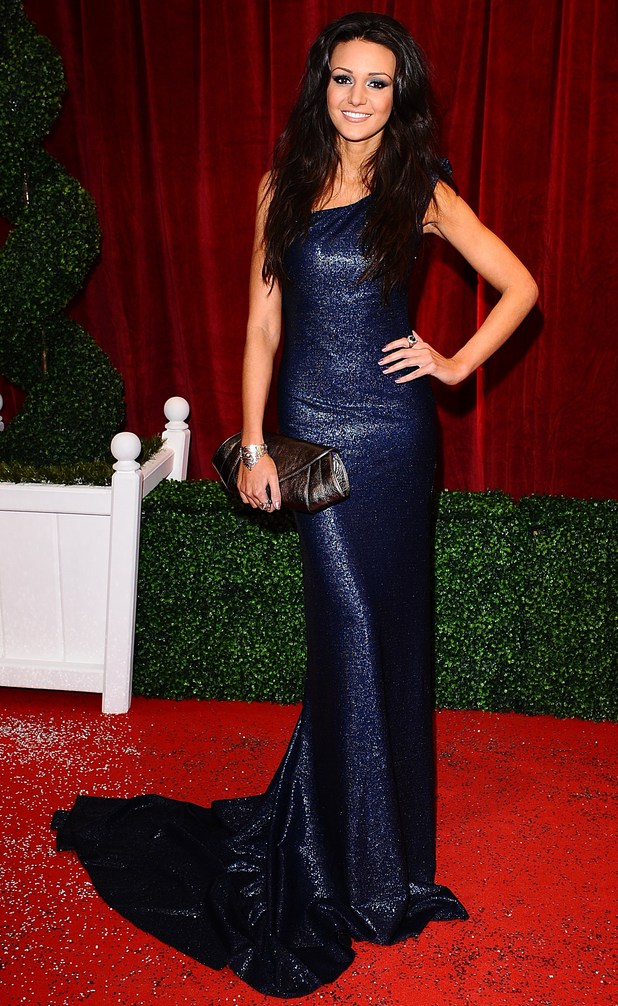 First beautiful dress that I saw was on the beautiful Michelle Keegan. The one shoulder full length style gives it that glamorous look. I absolutely love the colour, its a navy blue with lots of sparkle. Imagine what shoes she's wearing underneath. Michelle is stunning already so with that dress she looks even more beautiful, there is nothing else more to say.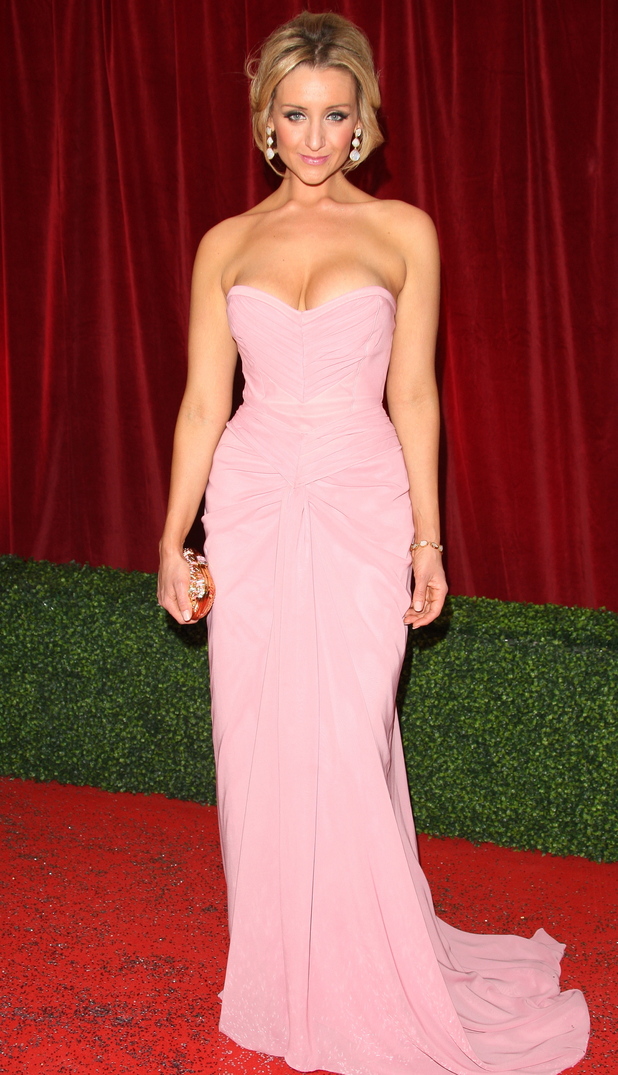 Next dress was worn by Catherine Tyldesley. I think that she looks stunning in this dress. Again another lovely colour, the baby pink really compliments the skin tone. The sweetheart neckline gives it even more girlyness look. The dress is very simple with only a bit of the material pleated at the top for detail. The fitted dress gives shows of her lovely figure. She went for the simple look by only adding a small bracelet and a stunning pair of earrings, I think a necklace would have just added that finishing touch.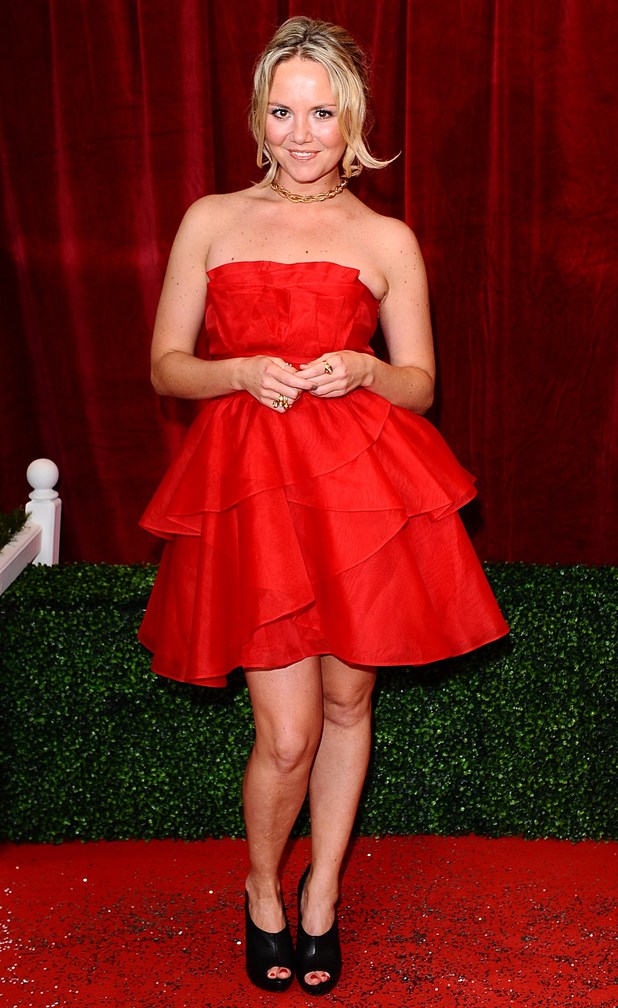 Here comes Charlie Brooks in a rocking red number. She rocked out on the red carpet wearing this cute red dress. The big ruffles on the dress adds that but of cute and girlyness to the dress. The fiery red goes really well with her and her character on EastEnders. She has binged it up with some gold accessories and a killer pair of leather shoes. To finish it off I would have added a thick black belt just to give that rock look and to go with the black shoes.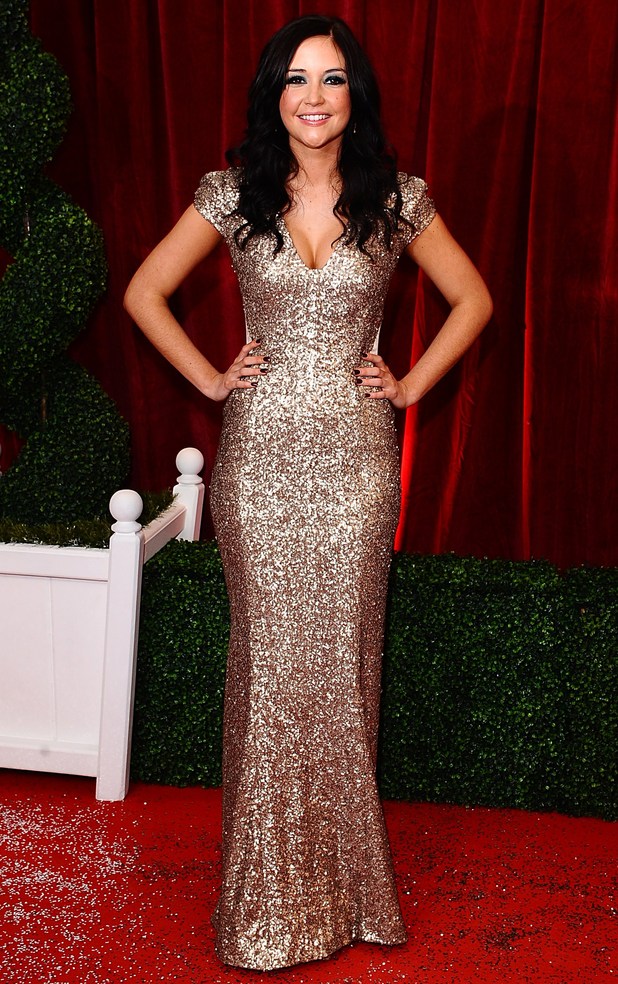 Next amazingly sparkly dress is worn by the lovely Jacqueline Jossa. First I thought wow what a dress and then wowed again as I realised who it was. She looks so different from her on-screen character Lauren Branning in EastEnders. She looks absolutely amazing, the dress shows of her lovely figure. I also really like the colour of the dress is a sort of white gold colour. I love how this dress is covered in sparkle it's dead glamorous. I wouldn't mind owning this dress to be honest. With her hair curly and down she looks stunning. She doesn't need any accessories to complete this beautiful dress.
To check out who wore what check out:
http://www.digitalspy.co.uk/soaps/i407048-8/british-soap-awards-2012-arrivals-british-soap-awards-2012-tony-discipline-and-matt-lapinskas.html#a378919